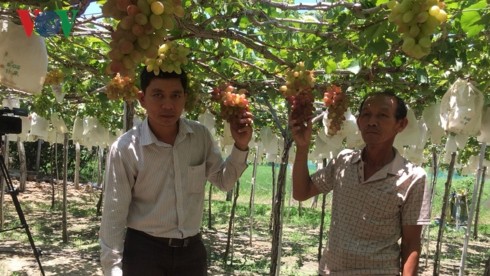 Local grape growers prepare for the festival from April 26 to May 2, 2019.
Thai An village in Ninh Hai district has recently emerged as a popular tourist destination. It has 540 farming households growing grapes on 180 hectares of land.
Nguyen Thanh Hung, owner of a 1,000-square-meter vineyard, tends his vines carefully and is preparing to give visitors a tour of his vineyard and a taste of his grapes. Hung said: "I have arranged tables, chairs, wine, and grape syrup to welcome visitors. I give them a free tour and keep my grape prices unchanged from normal days."
50 Thai An households open their vineyards to visitors every day. They are working to improve the quality of their products, such as wine, grape syrup, and dried fruit, which visitors can taste on the spot.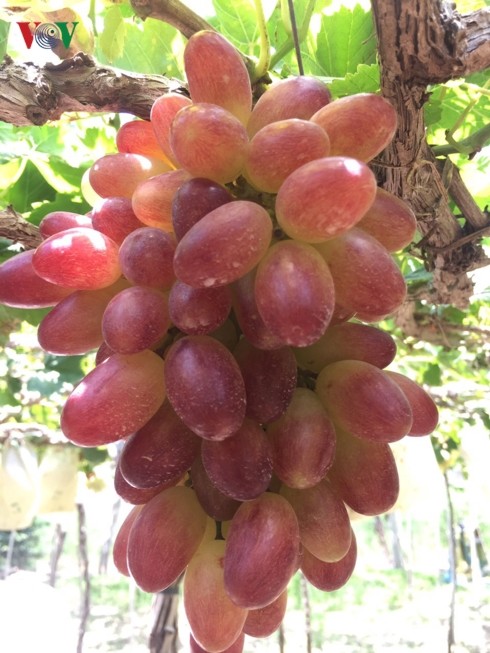 Grapes get ripe just in time for the Ninh Thuan Grape and Wine Festival 2019.
Thai An village has become a trademark of Ninh Thuan tourism. It attracts a growing number of visitors, especially on weekends and holidays. Local authorities have organized courses for farmers to promote sustainable tourism.
Nguyen Van Lam, Secretary of the Vinh Hai communal Party Committee, told VOV: "Local administrators have worked with farmers to prepare for the festival. We have asked residents to show hospitality to the visitors and make their visit memorable."
There are sidetrips from the festival to Binh Son-Ninh Chu sea park, Po Klong Garai Cham temple towers, My Nghiep brocade weaving village, Bau Truc pottery village, and My Son wine farm.
Nguồn: vovworld.vn